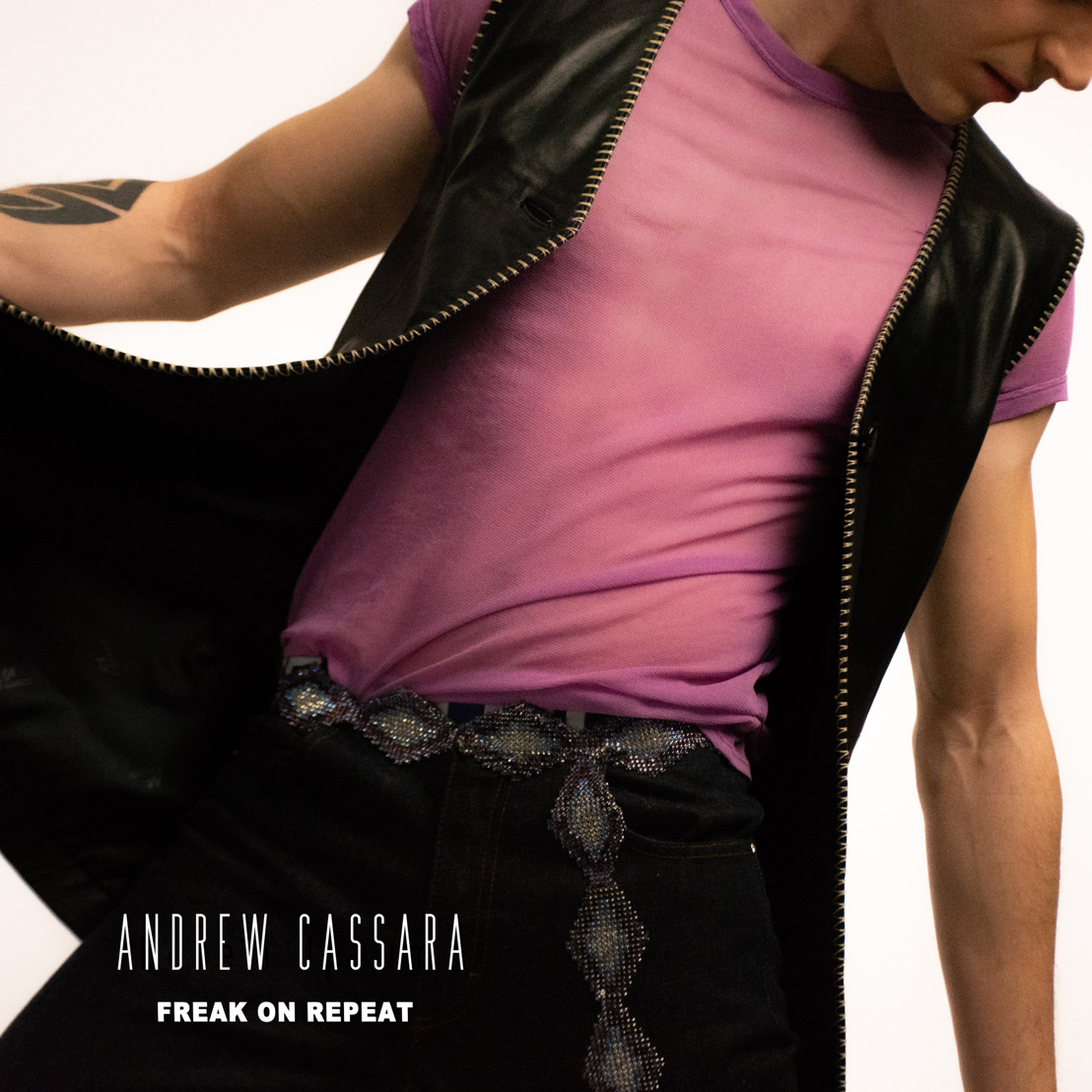 Ottawa Pop Artist Andrew Cassara to Release New Disco/Funk Infused Debut Album May 1
Wednesday, April 1, 2020 — Toronto, ON – Ottawa based pop artist Andrew Cassara is set to release his debut album Freak On Repeat (SGMGroupArtists/AWAL) on all streaming services May 1. The album's leading track, "Bad Bad" is a funky pop number featuring upbeat dance rhythms and Andrew's distinct falsetto.
"Creating this album has been one of the most liberating & eye-opening experiences of my life," said Cassara. "To me, the meaning behind the title Freak on Repeat is that we owe it to ourselves to be fearless of judgement, be our true selves and to give ourselves the unconditional love we deserve. I've come to terms with this and it's something I hope will resonate through the music."
Inspired by the infectious grooves of the disco era, Cassara channels the likes of Jamiroquai and Bee Gees creating an album that is the perfect party playlist. From the uncontrollably bouncy rhythms of "Stay Rockin'" to the percussive beats of "Money," Freak On Repeat is a versatile album commanding the listener to simply get up and dance. Tracks such as "You Are" highlight Cassara's softer side, as his vocals float atop an inspiring chorus reminding the listener, "You are loved, you are strong." Written as a response to the stigma surrounding mental health, the song is a positive mantra for anyone who is struggling.
Since the start of his career as a teen in 2013, Cassara has consistently released new music while performing live both domestically and internationally. 2018 saw the signing of a distribution and marketing deal with prominent Korean record label, Sound Republica and worldwide distribution through SGMGroupArtists/AWAL.
Over the span of 2018-2019, Cassara has performed all over the world, including South Korea, Singapore, Japan, Sweden, The United States, and Canada. He has shared the stage with a number of prominent artists, including Shawn Mendes, Chromeo, Tyler Shaw, Lauv, and New City. With a fierce work ethic and a growing worldwide fanbase, Cassara is ready to make his mark in 2020.
In Freak On Repeat, Andrew Cassara is embracing his true self, writing authentically, and having fun while doing it. The album invites listeners to dance, laugh, and cry along with him through an 11-track journey.
Freak On Repeat Track Listing
Bad Bad
Fever (BRING THE F**K MIX)
Fingertips
Money
Dancing Mono
You Are
My Love Again
Funkadelic
Get Down
Stay Rockin'
Bad Bad (Extended)
-30-
Cassandra Popescu Digital Communications, Strut Entertainment
Samantha Pickard President, Strut Entertainment